At Stone Soup Community Press, Inc., we believe the diversity which exists within our community should be reflected in the stories we publish. We offer the following programs to support our mission: Publisher of Fiction and Non-Fiction; Writing Fellowship; and the Therapy Café Podcast. For more information call (937) 343-1002 or e-mail contact@stonesoupcommunity.com.
Connect with us on Facebook @SSCPress, and Twitter @SSCPress
Darla Baker's career encompasses a diverse list of roles including best-selling author, publisher, podcast host, and software engineer.
As founder and president of the nonprofit publishing house, Stone Soup Community Press, Baker is an advocate and mentor for writers of lesbian fiction and non-fiction. Her book series, Thalia Chase: Sex Therapist, was an Amazon number one best-seller. Baker's Thalia Chase hosts lesbian fiction authors in character and helps them with dating and relationships in a weekly podcast, Therapy Café. Baker is also the Treasurer of the Lambda Literary Foundation, which nurtures and advocates for LGBTQ writers, elevating the impact of their words to create community, preserve our legacies, and affirm the value of our stories and our lives.
Baker attended Georgetown College and Wright State University, where she completed her B.S.B. in Finance with a minor in Psychology. She also holds a Certificate in Creative Writing from Wesleyan University.
Outside of the literary world, Baker has dedicated more than thirty years to serving government, nonprofit, corporate, and Fortune 100 firms as a management consultant and software engineer – both independently and with notable organizations like DataStax and Hobsons, Inc. Prior to her corporate career, she spent nearly a decade with the Montgomery County Courts completing her tenure there as the Chief Deputy Clerk. In her rich personal life, Baker splits her time between Lake Cumberland, Kentucky, and Dayton, Ohio with her wife of twenty plus years and their well-behaved pit bulls, Delilah and Mati.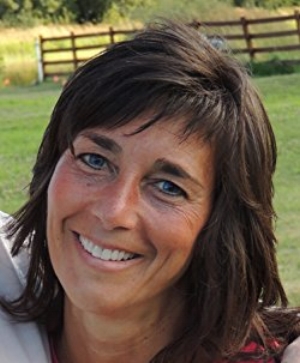 Annette is an award-winning author who lives in the beautiful Pacific Northwest with her wife and their five furry kids. With eight published novels and one Goldie Award for her fourth novel, Locked Inside, she finally feels like a real author. Annette is as much a reader as a writer and always looking for the next lesfic novel to cue up. She came up with the One Fan at a Time tagline because it rolled off the tongue much better than One Reader at a Time. After pondering who she was at her core, it was all about connecting to each reader on a personal level. She would be the first to admit she doesn't do well with the masses. If someone picks up her book and it touches them she believes she has achieved what she wants with her writing by reaching each reader. It is who she is at her core. Drop her a line she loves to hear from readers: annettemori0859@gmail.com or sign up for her mailing list at: http://eepurl.com/cS3amj You can also catch her latest blogs at: https://annettemori0859.wordpress.com/
Carol Madewell has devoted her life and career to public service in the legal field. As Judicial Manager and Bailiff for the Montgomery County, Ohio County Municipal Court she witnesses daily the impact prejudice and economic hardship has on our community. Her fast-paced career has her leading the court's fiscal responsibility and ensuring business with the court is handled with efficiency, dignity, and respect.
Outside of work, Carol is a passionate urban farmer. Tending to her "babies", as she likes to call them, is a labor of love. And she willingly shares her bounty and knowledge with friends, family, and neighborhood children.
As an avid photographer and water sports enthusiast, she is often found eagle-hunting on Lake Cumberland, Kentucky, and Dayton, Ohio with her wife of twenty plus years and their well-behaved pit bulls, Delilah and Mati.